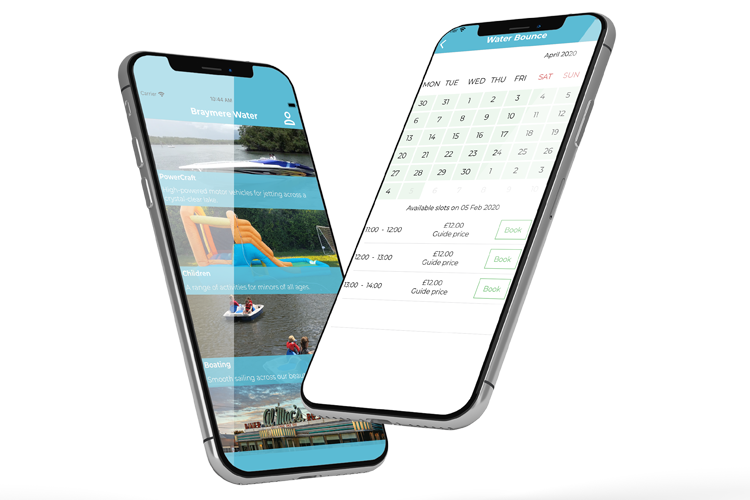 22 Feb

Frequently asked questions about the Sports Booker app.

If you haven't heard, we now have available a new booking app for iOS and Android! The Sports Booker app makes it easy for your customers to view live availability, pay and manage bookings on the go.

The app is also available in white label' format for you to customise with your own branding. Either way, you decide, the Sports Booker app will help to bring you bookings to your venue in just a few clicks and all this included in your monthly subscription.

Below, we answer the most frequently asked questions about our booking app.

 
Why should I be using the Sports Booker app?
Our mobile app offers instant round the clock access, allowing your customers the ability to pay, search for specific activities, and book while on the go.
You can also set up push notifications for your customers, so they will never miss any important updates.
With such ease of access, your customers are more likely and more frequently going to book, increasing revenue for you and satisfaction for them.
How can my customers use the booking app?
Once your customers have downloaded the Sports Booker app, they simply log in using their existing credentials to view live availability in calendar view, and book classes and activities out of business hours.
They can also view future bookings and access their full booking history in the app, whilst also being able to amend and cancel existing bookings in just a few clicks.
Can I take payments through the app?
Yes, you can! Our app is integrated with Stripe for secure payment processing of debit and credit card payments.
Is the app included in my subscription?
Yes, our app is included in your monthly subscription under our new pricing model.
Where can I download the Sports Booker app?
Our booking app is available to download on the App Store and Google Play store for both IOS and Android devices!
How easy is it to set up the Sports Booker app?
Your dedicated Sports Booker Account Manager will manage most of the setup for you, all you will need to do is provide the images you want featuring on the app. From there, customers will be able to download the Sports-Booker app and log in using the credentials for your site.
Will I be able to see app bookings and website bookings all on one calendar?
The app works in conjunction with the Sports Booker online booking system, so you can get real-time uploads and bookings on your dashboard calendar.
What payment integrations do you use?
Our app integrates with Stripe, due to its speed of transactions and popularity.
Will my customers have to pay for the app?
No, the app is free for customers to download.
Contact one of our friendly Account Managers to find out how you can get our booking app included in your subscription.
Helpful links
To book a free demo of Sports Booker, click here.
Visit our FAQ page to find out more about using Sports Booker.
Take a look at our case studies to see how Sports Booker can help.
Meet the team and get to know Alice MacNicol.