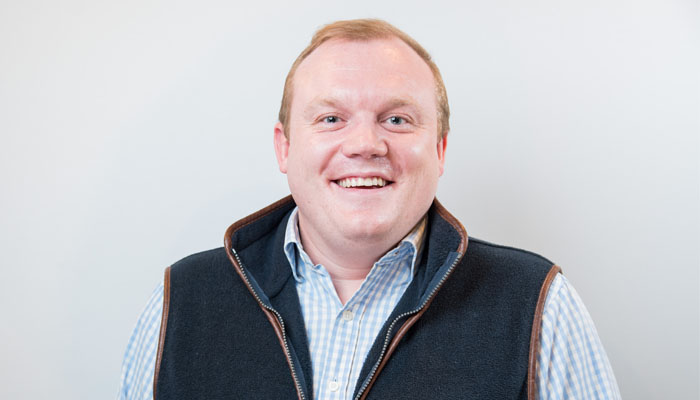 05 Feb

Meet our Head of Business Development – Nicholas Loades

Meet our Head of Business Development, Nicholas Loades, mainly known as Nick. You'll find Nick in and out of the DESKGO office covering reception and controlling the office playlist! We caught up with Nick to find out what life is like in the DESKGO office.
Can you give a small bio about yourself?
I'm originally from the Cotswolds, west country till I die! I've been working since I was 15 and as a result have lived all over the UK including Cornwall, where I qualified as a butcher and began my working life.
I also spent a decade in the property sector where I worked for some large firms such as Foxtons in their head office in London.
As Head of Business Development, my job is varied and with such variety comes a bottomless pit of characterful people and lessons to learn.
What does your job entail and what is a typical day like?
I manage several brands including DESKGO which is always fun!
My typical day would be arriving at the DESKGO offices half an hour early so I can get myself breakfast whilst deciding on a playlist for the office.
I then have a team meeting with everyone where we will arrange sales and prioritise where our new deals are coming from. This time is also used to discuss any issues our clients are facing and how we might overcome them.
Throughout the day I am focused on supporting all our brands in their business development needs and sales requirements, which involves lots of planning and strategy. I am on several committees in the building too, which involves looking at roadmaps for our products and services.
What do you like most about working at DESKGO?
DESKGO is a fantastic space to use and work in. The best thing about the building is the ample parking and coffee making facilities.
The building is always full of friendly faces and although it's a coworking environment, there are some great meeting rooms and booths where you can have private meetings.
What's your favourite work-time snack?
I currently like seaweed crisps. This is a very random thing for me to eat and I'm not sure of the origin story for my enjoyment but all I can say is that they are not to everyone's liking.
What one piece of advice you would give to someone joining a coworking space?
I would strongly advise looking at the space in person and deciding how it can work for you.
What do you like to do when you're not working?
I like the great outdoors and enjoy any country pursuits, from hunting to having a stroll in the woods.
What's a fun fact about you many people may not know?
I am a certified Nasopharyngeal & Oropharyngeal technician
Which 3 famous people would you like to have dinner with?
Jack Nicholson
David Bowie
Arnold Schwarzenegger
Helpful Links
Interested in our guide to coworking, click here.
We have a great team of people working behind the scenes, you can read all about our Office Manager here.
If you would like to know more about the advantages of using a coworking space, click here.
Sign up to our newsletter and get 10% discount on your first booking.
The post Meet our Head of Business Development – Nicholas Loades appeared first on DESKGO.