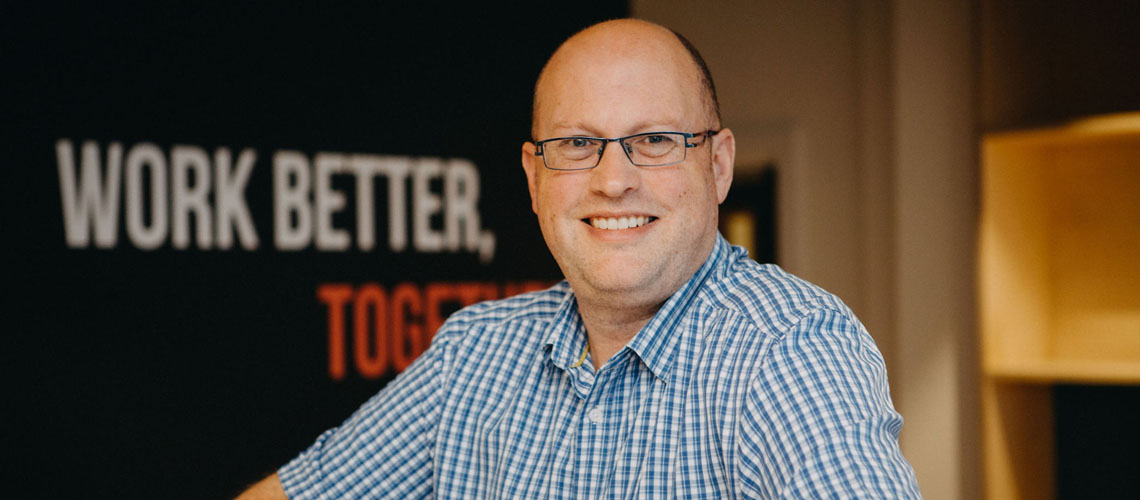 25 Sep

Meet our members: Code Giants

Code Giants is one of our private office members who specialise in travel, leisure and hospitality software development. Their services include web development, software development, mobile applications, and system integration. We caught up with Andy Sims, Director of Code Giants and asked him a few questions about the company and why he chose to cowork at DESKGO.
Tell us about Code Giants?
Code Giants is a software development company, we build B2B and B2C systems that our clients use to manage their business. Typically the systems we create are integral to our clients business models, they are looking to solve business problems quickly, effectively and with maximum impact. In Code Giants, they have a reliable partner with the breadth of expertise to understand their needs and deliver smart solutions that work for the short, medium and long term. We work with a range of technologies allowing us to effectively manage both legacy and new systems on behalf of our clients, for Web, Mobile, Cloud and Desktop.
Tell us a bit about yourself and your role at Code Giants?
I have been involved with software development for over 20 years. As a Director of Code Giants I am focussed on building a team of highly skilled and motivated developers who focus on understanding client business needs and delivering systems quickly, reliably and effectively.
What do you think makes DESKGO unique?.
Code Giants is growing rapidly, DESKGO has allowed us to progress from two people with individual desks through to our own separate lockable office space. We are able to use our own equipment and have each developer workstation set-up with three monitors and docking stations. We can access the facilities whenever we need to, the Gigabit internet connection means access to our cloud-based services is extremely fast, and collaborating over video conferencing with many participants works smoothly. We hope very soon to be expanding again, taking further office space with DESKGO.
In your opinion what are some positives about working in a coworking space?
As well as our own dedicated office space we are able to use all of the shared facilities including a café area where we get to meet other users of the space. The meeting rooms are all equipped with modern displays for presentations and collaboration and we never run out of space to have multiple meetings. The flexibility to scale to more space as needed is key for our growth. Being able to meet existing and new clients in an extremely well presented, modern, clean office space presents the right image for Code Giants.
Helpful Links
Interested in our previous blog 'DESKGO's coworking guide', click here.
We have a great team of people working behind the scenes, you can read all about our Office Manager here.
If you would like to know more about the advantages of using a coworking space, click here.
Alternatively, book a free tour of the DESKGO coworking offices here.
Sign up to our newsletter, where you can find the latest DESKGO news, events and offers.
The post Meet our members: Code Giants appeared first on DESKGO.