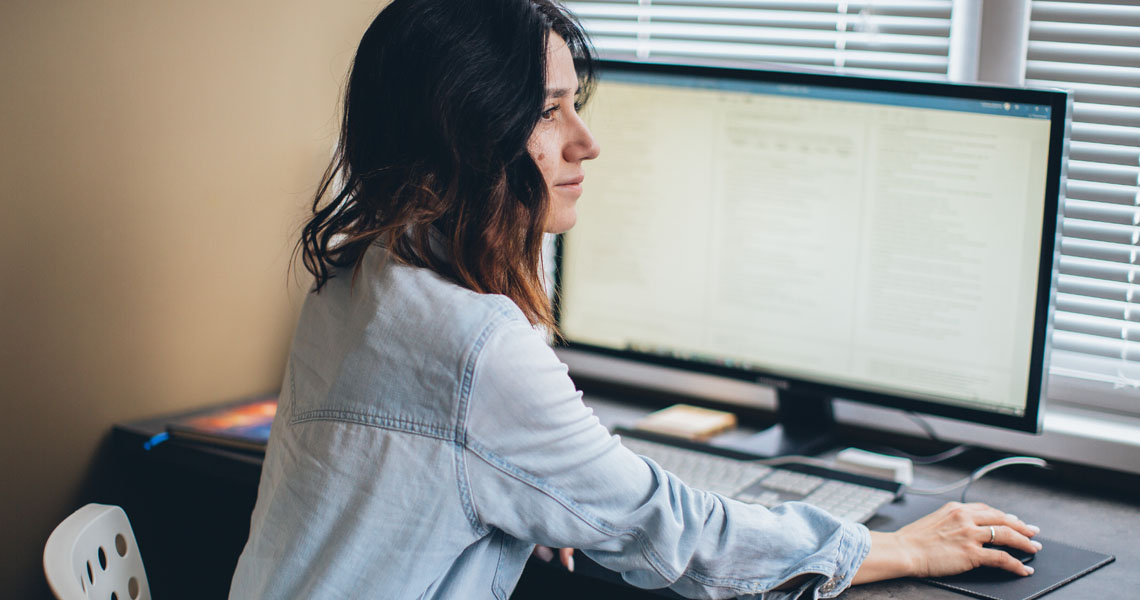 03 Jun

How to maintain mental health and working from home

Working from home can significantly impact on our mental health and wellbeing. As many of us have adjusted to a new working from home routine, we are finding that time away from the office environment is not the paradise we thought it would be. Although the flexibility that comes with working from home may be a welcomed benefit, working from home can be stressful and lonely, which can negatively impact our mental health.

According to research by Opinium, over a third (34%) of those working from home feel that this has decreased their mental wellbeing.

At DESKGO, we believe taking care of your mental health is just as important as your physical health, which is why we have listed some useful mental health tips to help you whilst you work from home.
Stay connected with work colleagues, friends and family

Communication is essential to maintain good mental health, and for many us the workplace is an important part of our social interaction. Interacting with our colleagues is not only necessary to ensure business is being carried out, but can also help boost morale and productivity.
Try to keep regular contact with the people in your team, whether it's via video or phone call, and try organising a 15-minute virtual coffee break, as this is a great time to have some casual conversation instead of only talking about work.
We also recommend joining a coworking space for a couple of hours a week when it safe to do so. The change of scenery and the sense of community you will experience is likely to improve your mood and get your creative juices flowing.
Outside of working hours, set time aside to catch up with your family and friends, by messages, video calls or social distancing meet ups.
Try to create an environment that works for you 

In a previous blog post we covered how to stay productive whilst working from home.
It can be so easy to get distracted whilst working from home, which can often lead to stress further down the line. Before the distractions pile up, create a calm and productive environment, whether that means putting your phone in the other room or putting on your favourite playlist to get you in the grove, make your space work around you.
If you do start to feel stressed, try walking away from your laptop and clearing your head with these simple de stressors.
Meditation – The Headspace app has 5-minute meditation sessions that can help with stress, focus and anxiety.
Stretching – you may not have all the equipment you need, like a good office chair, so it's so important to get up and move every so often. If you don't fancy going for a walk (even though fresh air can help) try doing some simple stretches to help relieve tension.
Write a to-do list – If work is getting on top of you and you have 101 tasks to do, writing a to-do list can help you focus and prioritise your tasks.
Go for a short walk – If you struggle with switching off work mode, a short walk can help to clear the mind.
Have a work-life balance 

Working from home can be great for flexibility and for some, it can actually create a better work-life balance. However, 30% of UK workers say they work longer whilst working at home. There could be several reasons for working longer hours, distractions, technology not working or perhaps a bigger workload. It's important to take time for yourself and not blur the lines between work and home life.
We suggest having a dedicated space specifically for work so you can easily shut the door and pack away your work desk when you have finished working. Turning off your work emails can also stop the temptation of checking them when you're not supposed to.
Stay healthy

Working from home can often impact our physical activity, especially if you usually walk or cycle to work. Take some time out of your day to go for a walk or do a workout, as your brain will release endorphins which will ultimately make you feel happier.
Our diet also impacts on our health. Serotonin is an important chemical in the human body that can help regulate mood, and you get 95% of serotonin from your diet. Eating more foods such as white meat, eggs, pulses, whole grains, nuts, seeds, bananas or dark chocolate, will contribute to improving your mood.
As we continue to work from home, it's important to recognise when you're feeling stressed or overwhelmed, so you can change your working habits to positively impact your mental health. And remember, its okay to not be okay all the time. Speak to a friend, family member or a mental health professional if you are really struggling with your mental health
To sign up to the DESKGO newsletter click here.
The post How to maintain mental health and working from home appeared first on DeskGo.