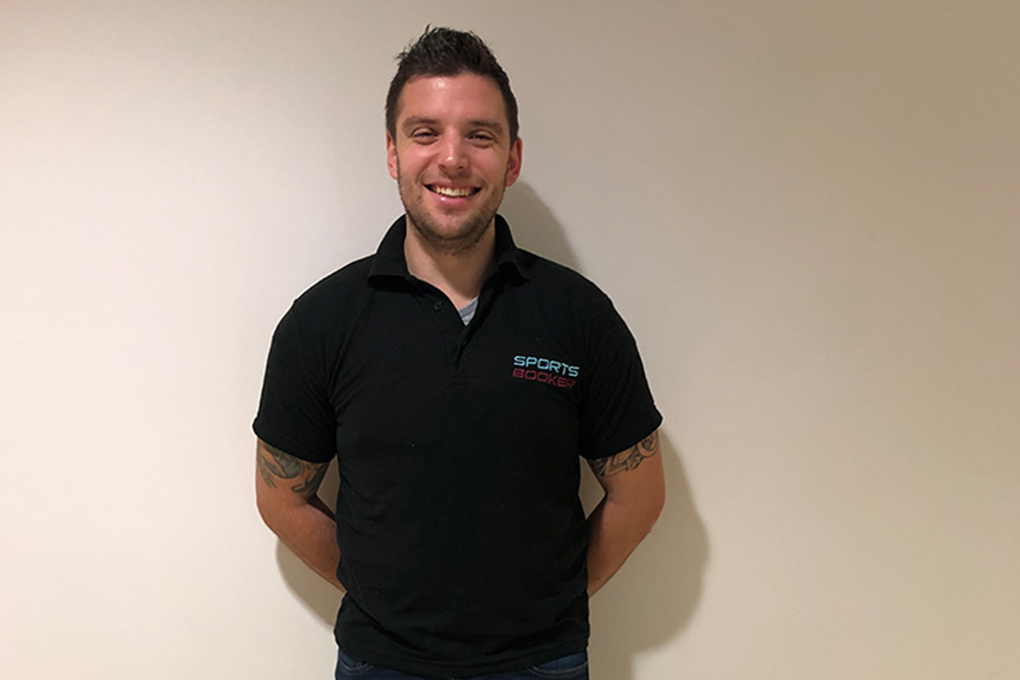 20 Jan

Meet the team – Senior Account Manager

20 Jan 2020

Our Account Managers are the first point of contact with our existing and new clients. We caught up Ben, our newest Senior Account Manager, to find out more about his role at Sports Booker.

 
Tell us a little about yourself?
I'm a 90's kid who has grown up with classic cheesy pop songs, shell suits and outrageous haircuts. I spent just over 13 years playing cricket and hockey for various teams in Somerset and Lincolnshire and I have had a short career in Ten pin Bowling attending National events in Nottingham. Most recently I took part in the Ultra White Collar Boxing event having my first ever boxing match and experience, one which I will repeat in the near future. With leaving a lengthy sporting career behind I had to find something else to fill my time up, so I found the gym and it has been my second home.
Since a young age cars have been a passion and an obsession of mine which I still continue to have to this day, although small the Mini's are my favourite cars, having owned 2 already I am looking for my 3rd.
What was your first job?
My First job was a crew member at McDonald's, serving people over the counter and cooking in the kitchen
What is a typical day like for you?
I always start my day off by hitting the gym in the morning before work, this gives me the focus for the day ahead. Working on development is the main focus point of the day, bringing new and positive ideas to the table to stay ahead of the competition. Of course, coffee has to be included within the day. I enjoy a good cup of coffee! Working closely with the support and marketing team is also a big part of the day to ensure smooth running of the site and running idea's past the marketing team for future media.
What's it like working for Sports Booker?
Sports Booker is a fantastic, face paced company with an amazing team behind the scenes bringing all the components together to create an exceptional booking system. Its friendly, full of life and never a dull day.
How do you relax after a hard day's work?
I am an avid gamer playing games such as Fortnite. I also enjoy listening to some of my favourite bands including Skillet who are an American based rock band and spending time with my springer spaniel who always seems to have a constant flow of energy.
What's the best advice you have been given?
To be a better version of myself today than I was yesterday, always raise the bar and never lower it.